I had the opportunity to go on a road trip to see the HTML5 event put on by the Los Angeles Adobe User Groups.  Once again, like the June Creative Suite 5.5 Launch Event, I was impressed on how well the LA Adobe User Group Managers get along and organize their events together.  The June event drew over 140 attendees, the HTML5 event drew over 165+ attendees.   The Barnsdall Gallery Theater is an excellent venue and my first time visiting this place.  The Digital Media Arts User Group of LA (DMALA) holds their meetings at this location. In fact, I stayed an extra day to visit with Ko Maruyama and attend the DMALA meeting.
At the HTML5 event, ShaRon Sachse was the principle organizer, but she had help from over 8 other Adobe User Group Managers who came out to support the event. Thanks to ShaRon and the team for putting on an excellent event.  The logistics included 44 Costco pizzas and several cases of water/soft drinks.
ShaRon has also started a new HTML5 Designer group called the "Digital Designer's of LA".  They have held (3) meetings since the summer and are building up membership and planning meetings.  The next meeting will be another joint meeting with other Adobe User Groups that will cover the new Adobe Photo Touch Tablet Apps on Dec 11th — MORE here.
Here is a slideshow from the event:
Adobe Evangelist Greg Rewis gave an interesting demo of about the latest Fireworks CSS3 Mobile Pack, which includes a CSS3 Properties Panel and the jQuery Mobile Theme Skinning tool.  More at AdobeTV.
Dec 15th Meeting — At The Shack in Playa Del Rey
While I was in LA, I also had the opportunity to talk to the Adobe User Group Managers of LAFlex (Tom Bray) and LAFlash (Harald Koebler & Omar Gonzalez).
The recent announcements by Adobe had caught the community by surprise, so this was an opportunity to discuss what was going on inside of Adobe and to get their feedback.  Tom Bray (LA Flex) recommend that we meet-up at "the Shack".  After a few burgers and drinks, we all reflected on this announcement by Adobe's Danny Winokur. Subsequent feedback was relayed back to Adobe; and fortunately, there was a "flurry" of posts were already in the works:
It was unfortunate to be out on the road while significant changes were going @Adobe. And I appreciate the time & energy of our community leaders like Tom, Omar, and Harald.  Adobe hopes to hold a Flash/Flex Tour stop in LA sometime in late Jan/Feb 2012 to discuss more about the changes..
(NOTE: Steps are being taken to address the changes at Adobe, but this is not the appropriate forum for this discussion. There are other folks within Adobe who will be commenting on Adobe's directions….I won't be!)
After the lunch meeting with some of the west-side LA Adobe User Groups, I braved the cross-town LA traffic to attend the DMALA meeting (again at the Barnsdall theatre).  I have been trying to get around to the Adobe User Groups to attend as many of their meetings as possible.   The DMALA meeting which had pretty decent attendance with over 70 attendees.
Digital Media Artists / Los Angeles (DMA/LA) is an association for professionals creating imagery for video, film, and other media using desktop tools.
There was a fascinating discussion about animation & compositing in Photoshop done by Ko Murayama.  Harry Frank (Mr. Graymachine.com aka RedGiant Guru) did a visual effects demonstration that will provide a slew of workflow tips in keying, camera projection and compositing. There were additional demos of Primatte, Red Giant Warp, Key Correct, Colorista, Cosmo and Knoll Light Factory in 3D green-screen tracking and compositing breakdown.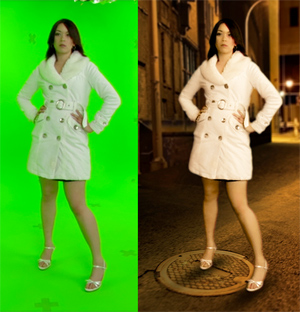 There was also a presentation on Zbrush ( a meshing and sculpting tool similar to Lightwave) by Eric Keller…There were lots of Bugs and Insects involved, since Eric uses the zBrush tool to create weird looking bugs much to the dismay of his wife.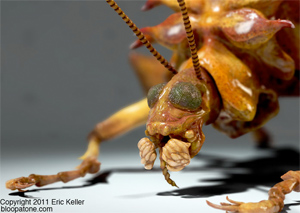 There's more travels ahead in December…
**Special Thanks to Daniel Sofer from LA DIGITAL Imaging Group and Hermosa Wave photography for the awesome photos!