With the US Pres­i­den­tial elec­tion only a week away, both can­di­dates are open­ing up full throt­tle on their cam­paign efforts. These can­di­dates have been out on the cam­paign trail for the last four years, and have shared their respec­tive plat­forms on the issues at count­less rallies/meetings/fundraisers. Mil­lions have and are being spent on radio, tele­vi­sion, inter­net, and print mar­ket­ing to per­suade Amer­ica one way or another. If you have been watch­ing the media cov­er­age of this whole process, you may have noticed that the cam­paigns are really focus­ing on a few key "bat­tle­ground states" and the "unde­cided voter". It only makes sense that these cam­paigns focus their resources on those vot­ers that will actu­ally make a dif­fer­ence for them in the cam­paign. If each camp broadly applied their resources to all vot­ers, they would be out of money quickly and end up with lit­tle to show for it on elec­tion day.
Cam­paign strate­gists use var­i­ous tools to deter­mine where these key vot­ers are. One easy way is using the Elec­toral Col­lege vot­ing sys­tem. This sys­tem tells any­one the exact num­ber of votes a state has in the pres­i­den­tial elec­tion. By focus­ing on states that are not fully com­mit­ted one way or the other, a can­di­date has the chance to win sev­eral votes. Polls can help indi­cate how a par­tic­u­lar state is feel­ing. Once a state is iden­ti­fied, the next step is find­ing the unde­cided voter. Not all unde­cided vot­ers iden­tify them­selves, how­ever some do. Care­ful judg­ment is required to find the uniden­ti­fied oppor­tu­ni­ties while deter­min­ing what should be done for those who have come forward.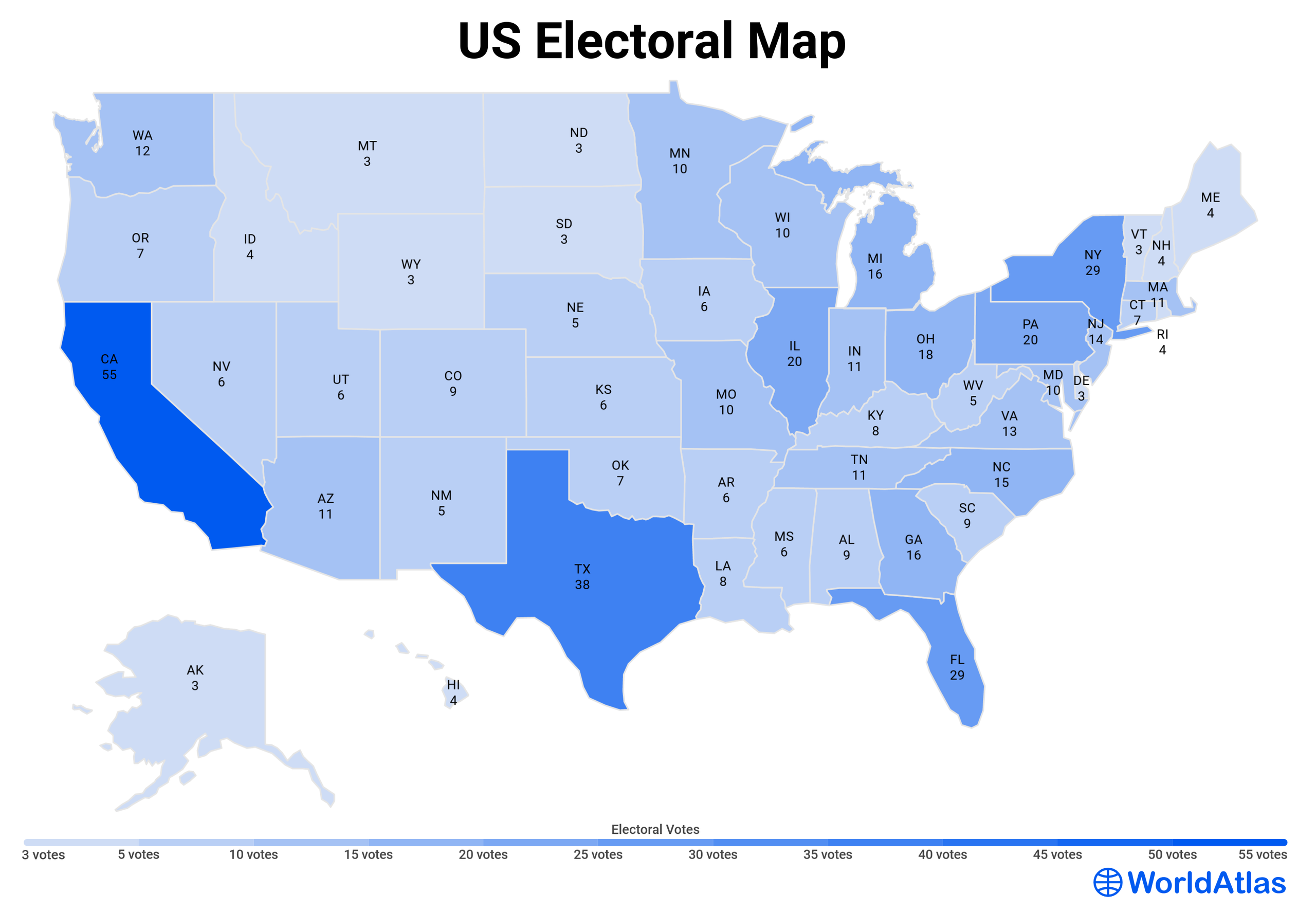 As a mar­keter, unde­cided vot­ers are sought after every day. These are peo­ple that have not yet com­mit­ted to your prod­uct or brand. Unfor­tu­nately, there is no clear map of vot­ers to help you zero in on oppor­tu­ni­ties and you most likely don't have mil­lions in dona­tions to spend on get­ting your mes­sage out. There are tools at your dis­posal to help find effi­cient ways of mar­ket­ing to these indi­vid­u­als. There are qual­i­ta­tive sur­veys, quan­ti­ta­tive ana­lyt­i­cal data, and third party infor­ma­tion from count­less data aggre­ga­tors out there. With all these tools, a mar­keter can sit down and iden­tify start­ing points for opti­miz­ing the dif­fer­ent mes­sages and chan­nels you cur­rently have.
As part of Adobe's dig­i­tal mar­ket­ing strat­egy, we rec­om­mend that clients start by look­ing at those areas where impact can be great­est or the "bat­tle­ground state". This audi­ence may be those indi­vid­u­als in your check­out fun­nel, peo­ple who have signed up for your email list, or vis­i­tors to your land­ing page from PPC cam­paigns. To find where oppor­tu­nity lies, turn to your ana­lyt­ics pack­age. Areas with high traf­fic can be a good place to start. Another source can be your cus­tomer ser­vice depart­ment. They may be keep­ing tally of com­mon ques­tions on the twit­ter feed, or com­plaints from the call cen­ter and these can also indi­cate areas ripe for optimization.
With each of these start­ing points con­sider the cost to reach the audi­ence as well. For a can­di­date, a TV ad costs much more than a YouTube cam­paign. Same goes for dig­i­tal mar­ket­ing. Spend­ing resources to tar­get extremely com­plex pro­files may not make sense right now because the cost does not war­rant a large enough opportunity.
After find­ing your "bat­tle­ground state", dis­cover what the right mes­sage is. Too often, mar­keters dive straight into deliv­er­ing a par­tic­u­lar mes­sage to a very nar­rowly tar­geted audi­ence. This is the equiv­a­lent to a pres­i­den­tial can­di­date adver­tis­ing their stance on immi­gra­tion to an unde­cided voter, when really the unde­cided voter wanted to hear about the econ­omy. By assum­ing that the voter wanted to know about immi­gra­tion pol­icy, the can­di­date sac­ri­fices an oppor­tu­nity to really gain ground where it counts.
A bet­ter approach is to dis­cover the right mes­sage and then push it out to that audi­ence as quickly as pos­si­ble. Use test­ing to iden­tify that mes­sage and how dif­fer­ent seg­ments of your audi­ence respond to it. Once you find a win­ning expe­ri­ence, push that opti­mized con­tent out to deliver that right mes­sage to the right audi­ence at the right time.
I've enjoyed watch­ing this year's elec­tion and dif­fer­ent strate­gies taken by both par­ties. It has been fun to watch the dif­fer­ent approaches they have taken in the dig­i­tal space as well as tra­di­tional mar­ket­ing. Best of luck with your own cam­paign­ing and don't for­get to vote!