Amanita Design from Czech Republic is designing adventure Flash games since ages. You might remember some of their titles like Samorost, Samorost 2, Questionaut and so on.
What's even better is that you can now get their latest game Machinarium in Mac App Store for $9.99 by the end of the March.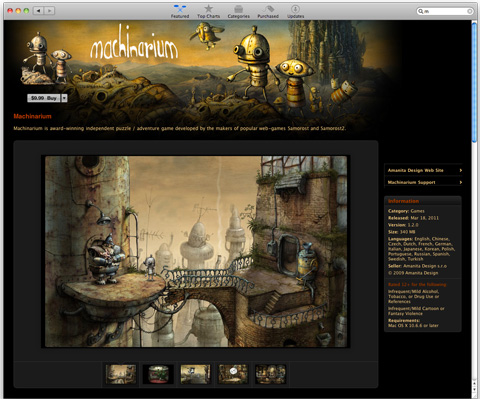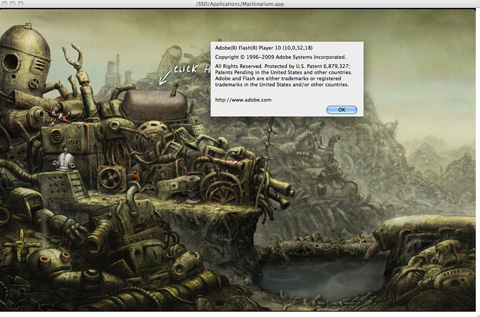 It's currently number 3 under Top Paid Games – right after Angry Birds and Angry Birds Rio.
Personally I am looking forward to more Flash games available in Mac App Store, and imagine "Molehill" ,)
Here are some tips and tricks for uploading your game to the Mac App Store by Gary Rosenzweig, who has his Gold Strike in Mac App Store since day 1.