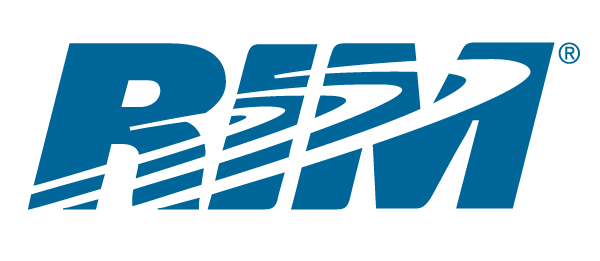 Today our Open Screen Project partner RIM kicked off their annual Blackberry Developer Conference in San Francisco.  This year we're seeing a central theme from the conference and that's Blackberry as a web platform, and announced more details around the support that you can expect for the Blackberry platform within the upcoming tools in Creative Suite 5.
This year Adobe's CEO Shantanu Narayen was there to talk about our upcoming support in Creative Suite 5 for the Blackberry platform. This builds on the vision for our joint collaboration in the Open Screen Project and the work we're doing to get Flash Player 10.1 running in the Blackberry browser.
Today RIM & Adobe also announced that we'll be optimizing Adobe AIR and the Flex Mobile Framework for the Blackberry platform , making RIM the first OEM to announce support for Adobe AIR and Flex Mobile.
From developers the most obvious integration point will be in Adobe Device Central CS5, which enables the easy development and testing of content for Dreamweaver, Illustrator, Photoshop, After Effects and Fireworks CS5.  These new tools aim to enable the production of content for use in Blackberry's Java Plug-in for Eclipse, BlackBerryWidgets, and the BlackBerry Theme Studio tools.  In fact the new Theme Studio supports Flash and Photoshop files through its handy import mechanism, so you can easily create themes alongside SVG support in Illustrator.
Additionally, for consumers we're also going to enable use of our Photoshop Elements and Photoshop.com products for sharing and editing videos and photos taken on Blackberry phones.
(The BlackBerry Bold runs a 624Mhz Marvell CPU)
So let's have a look at Blackberry in more detail to give us an idea of where the opportunities are.  Recently we've seen the launch of Blackberry App World back in April, the addition of a new Widgets SDK, the Blackberry Theme Studio tools and of course the continued work on their Java platform for applications.  These strides toward a more open web platform have enabled users to access rich Internet content like never before, and as you'll see below; they love content.
From an addressable market view, Blackberry devices are sold in vast numbers in the US market.  So let's look at some key stats from Comscore on their behavior there,  I think you'll be pleasantly surprised:
14.2m devices
50/50 male and female audience
25-34 age range
43% earn over $100k
64.7% of RIM users are browsing the Web
More than half a million are using dating services
15% are interested in Tech news
20% are accessing Maps (they travel more than most users)
14% are downloading games (triple the norm!), with card, casino and arcade prevalence
20% have changed their theme or wallpapers, 3x higher than normal
1/4 are using online media storage / facebook etc
So on average a Blackberry user earns, spends, travels and browses the Internet about 3x more than users of other platforms.  This makes them a high value target in your development of applications and services, and important customers for niche and business oriented content.  With the Blackberry App World growing steadily (200,000 developers) in partnership with Verizon I can see a clear opportunity there with their joint customers, and one really nice feature is the $2.99 minimum price for a paid application!
You can watch the Keynote recording here, and yes it's done with Silverlight for some reason
Why not drop on over to www.adobe.com/go/blackberry to learn more and see some videos previewing the upcoming tooling integration announced today. Creating Graphics Optimized for BlackBerry in Adobe Creative Suite
Further to the announcement of the alliance between Research In Motion and Adobe, this video illustrates the creation of graphical assets optimized for BlackBerry smartphones using Adobe Creative Suite. (6:17)
Building BlackBerry Widgets Using Adobe Dreamweaver
Further to the announcement of the alliance between Research In Motion and Adobe, this video illustrates the creation of a BlackBerry Widget using Adobe Dreamweaver, the industry-leading web content authoring tool. (2:38)